PORTFOLIO
A sustained Investigation
---
SILLA - 2017 (Work In Progress)
The human mind interacts with architectural space based on a formulaic interpretation of schemas constructed by prior interactions between ones own self and specified space. People have their own constructed schematic principles for the micro-architectural space of a chair; A chair is expected to have a firm support and maintain a stable connection with the ground, if these basic chair schemas are removed how is human interaction within the space altered?
---
---
Game Tectonics 2017
Study of the Spatial Dispersions that occur throughout the game Connect 4 and how each move is built into a kinetic and structural language that is impacted by all prior and impacts all future turns.
Adobe Illustrator, Rhino, V-RAY.

---
---
2050 - 2017
A collection of data visualizations mapping out Human altering of the global environment between 1990 to 2050.
(left - right)- map of invasive species caused by human influence, diagram of amazon rainforest depletion from 1990 projected to 2050, diagram of endangered species, map of cities to be affected by sea level rise by 2050, 3D printed visualizations of earths atmosphere as co2 levels rise exponentially between 1990 projected to 2050, created through the transference of atmospheric composition data into an algorithm in a 3D modeling software. These data visualizations were placed inside of a web constructed of the worlds 100 largest cities.
​
---
NON- TOOL - 2017
When promted to design a tool that was capable of picking up, cracking and whisking an egg I was fascinated by the hand's relationship to these activities. Removing the
involvement
of the hand with a tool was not entirely necessary, because of the simple nature of picking up and cracking an egg. A tool of this nature, that performs such simple tasks is reflective of the excess of immediate gratification and the desire to simplify, while actually making tasks more complex. The objective of a tool is to make a task simpler to perform. This apparatus is the inverse of the tool, lifting, cracking and beating an egg become significantly more difficult while wearing it.
​
---
---
He Muerto Por La Cruz - 2017
​I can not speak of religion without speaking of death, In my religious experience there are several deaths. Death, of the mind, Death of the soul, death of the heart and the physical death of the body.

Death is a celebrated act in religion,
"in dying he destroyed our death in rising he restored our life"
In religion I destroyed my mind ,thus, my individuality died, the celebrated sacrament of death welcoming new life into the homogenous identity of church, Catholic.
"He who is seated on the right hand of the father shall be granted eternal life"
My soul died when religion murdered it, religion revealed itself to me, exposed me to its truth, its ugliness and plucked me from the father's right hand.
---
2014 - 2016
​oils
---
Powered by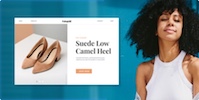 Create your own unique website with customizable templates.